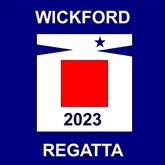 Welcome to Wickford Regatta 2023
June 2-4, 2023
505 - F-18 - I-420 - 29er - Finn - ILCA 7 - ILCA 6
Wickford Regatta 2023 will be celebrated over the June 3-4 weekend. with the 505 class starting on Friday for their 3 day New England Championship. Our team of volunteers is looking forward to seeing all of you once again. The famous regatta party and dinner has returned and is included with your registration. Good food, great friends and many stories to tell. Don't miss it!
See you in Wickford.
Have no fear, we will have great hats again this year!
Limited Accommodations
We will have a limited amount of accommodations again this year, but limited is the key word. Contact Pinkie Sweet-Holland at pinkiesweetholland@gmail.com after you have registered to make a request
REGISTRATION OPENS MARCH 1st!